Sotosect -Eihei-Temple
/ Genpo Kitano Price 30,000 YEN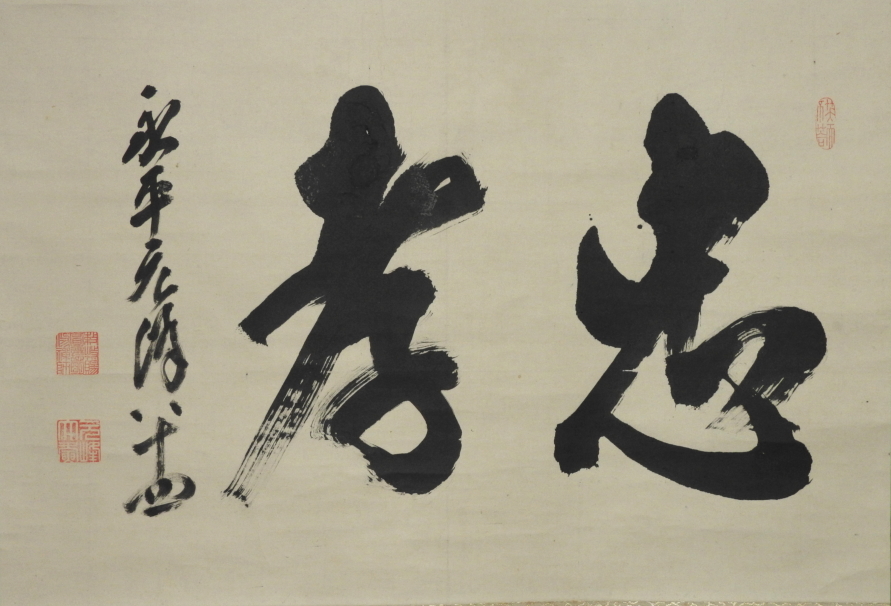 Genpo Kitano (1842 - 1933)

Priest of the Soto sect .He was born in 1842.
He studied Zen with Seisho-Temple's Soshin Rochu.
He became the superintendent priest of
the Eihei-temple in 1920.
He died in 1933 at the age of 90.
Main
Paper
B=60.5cm
H= 41.5cm
Mounting
Silk
B=75.0cm
H=144.0cm
Box
Wood box included.
Condition is good overall.
There is slight damage
on the upper part of the mounting.
(But,they are not conspicuous.)
Meaning
(Chuukou)
Loyalty and filial piety.