Daitokujii-Temple
Taiko Sogen Price 22,000 YEN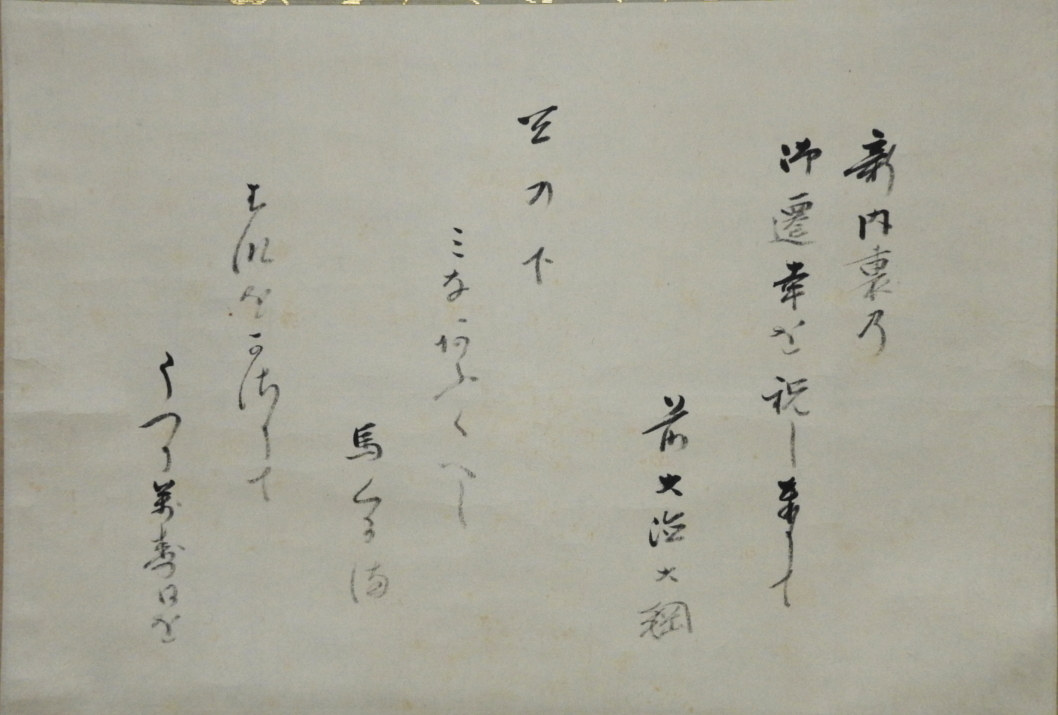 Taiko Sogen (1772 - 1860)

The priest of the Rinzai sect in the Edo latter period.
The Daitoku temple 435 reign.
He enters into the Daitoku temple
with 6 years old and become a priest.
After the training, he becomes the top of
the Daitoku temple and made the poetry
/picture and writing/the tea ceremony of good.
He died of 89 years old in 1860 .
Main
Paper
B=44.5cm
H= 31.0cm
Mounting
Paper
and Silk
B=47.5cm
H=120.0cm
Box
Signatureless
Paulownia box included
Artwork is in good condition .
| | | |
| --- | --- | --- |
| | | Signatureless Paulownia box |